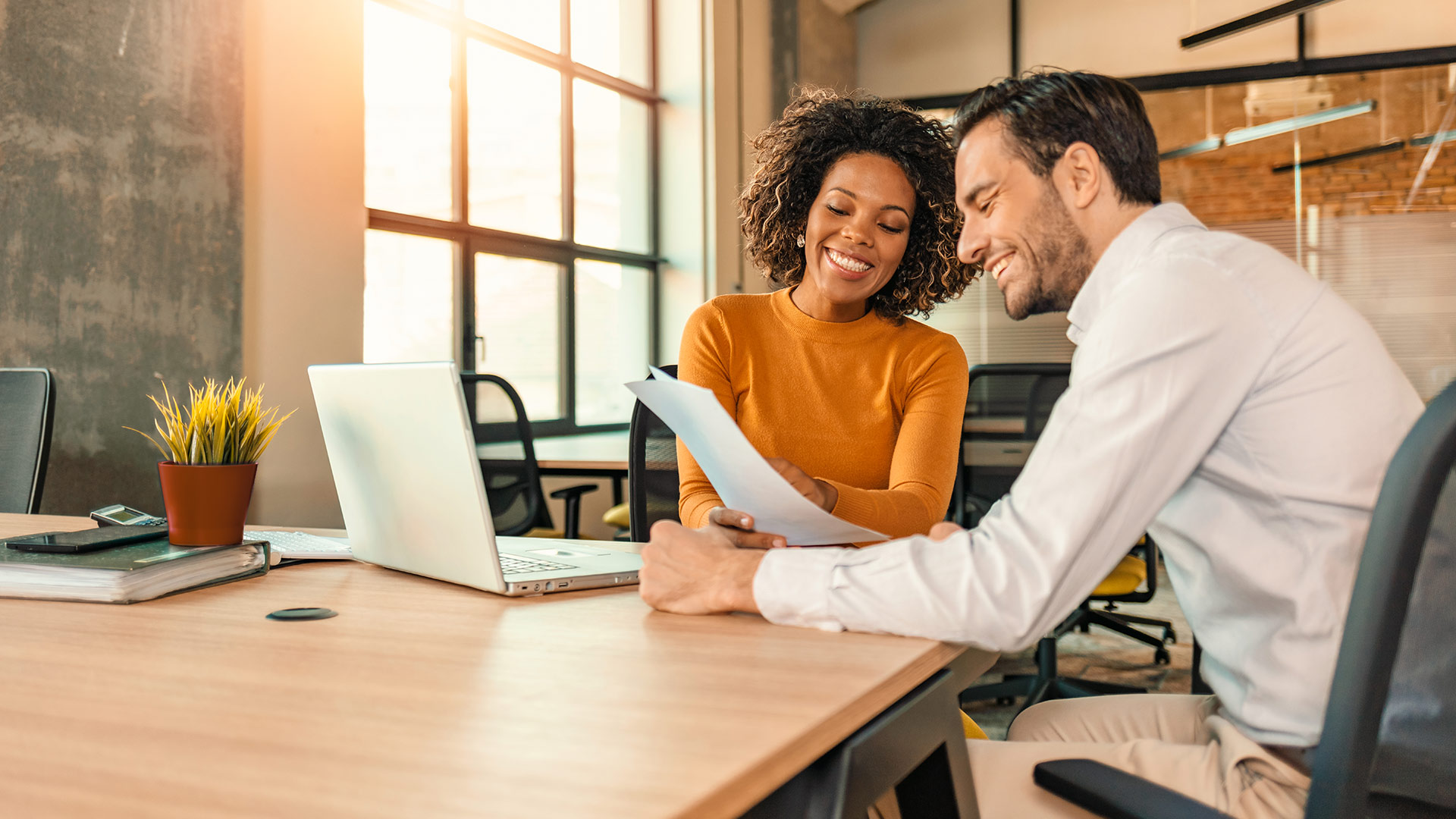 The Export Credit Guarantees and the Untied Loan Guarantees have been established and effective foreign trade promotion instruments of the Federal Republic of Germany for decades. Euler Hermes Aktiengesellschaft manages these state promotional instruments as mandatary of the Federal Republic of Germany and is the point of contact for all questions relating to the foreign trade promotion schemes.
This privacy notice pertains to the following company:
Euler Hermes Aktiengesellschaft
P. O. Box 50 03 99 in 22703 Hamburg
("Euler Hermes", "we", "us" or "our")
At Euler Hermes your personal data is important to us and we treat it with care. This privacy notice explains the kinds of personal data we collect about you, how and why we collect and use it and how long it is kept. We also explain your rights to access, correct or object to the processing of this data (including requesting deletion, subject to applicable laws and regulations).
Please read this privacy notice carefully. And in case you have any questions, contact us at Privacy.DE(at)eulerhermes.com
1. General information
1.1 This section pertains to customers, prospective customers, third parties as well as individuals who are just visiting our website.
1.2 Is Euler Hermes a "data controller"? What does that mean?
Yes, Euler Hermes is a "data controller" as defined by the applicable laws and regulations (especially the EU General Data Protection Regulation (GDPR)). This means that Euler Hermes is the legal entity in control of the personal data it collects and is required by law to ensure policies, processes and procedures are in place to safeguard this data and respect the rights of the individuals whose data is collected.
1.3 What kind of personal does Euler Hermes collect about you?
Depending on the personal data you provide or preferences you select, Euler Hermes may collect the following categories of personal data about you:
Data you provide us, e.g. when you sign up for our services, like name, email address, telephone number, job title, company name.
If you visit our website, we collect information about you by using cookies. A cookie is small piece of data that is stored on your device and allows us to re-identify your browser when you visit our site again. We use cookies to provide you with a user-friendly, safe and effective website and to tailor our services to your needs and interests, e.g. by customising your browser experience. If you wish to learn more about cookies, please go to the cookie section here (2.2).
Information we obtain from third parties (e.g. information services providers) or public sources (e.g. commercial registers).
1.4 For what purposes and on what legal basis does Euler Hermes use your personal data?
We use your personal data on the basis of
your consent, to

provide, maintain, improve and develop our services and tailor them to your needs and interests
communicate with you
inform and advise you on Euler Hermes's products

for the preparation and/or the performance of a contract with you, to

prepare offers for one of our products, deliver our services to you and fulfil our mutual contractual obligations
set up and maintain your user accounts, for technical support or for other related purposes

our legitimate interests, to

provide, maintain, improve and develop our services and tailor them to your needs and interests
conduct customer satisfaction surveys
enhance the security of Euler Hermes' IT-systems for the benefit of all our users
communicate with you

compliance with legal obligations to comply with law enforcement or disclosure requests, or where required or permitted by applicable laws, court orders, government regulations or government authorities, or where it is necessary to investigate, prevent or to take action regarding illegal activities, suspected fraud, situations involving potential threats to the safety of any person or violations of our policies or terms of use.
If we use your data for any other purposes than described in this privacy notice, we will inform you about such other purpose and will obtain your consent where required.
1.5 Where will your personal data be processed?
Personal data collected by Euler Hermes may be processed both inside and outside the European Union ("EU") and the European Economic Area ("EEA"), subject always to contractual restrictions regarding confidentiality and security in line with applicable data protection laws and regulations. We will not disclose your personal data to parties who are not authorised to process them.
Please note that EU/EEA Member States and other countries all have different laws regarding the protection of personal data. When your personal data is transferred from your own country to another country, the laws and rules that protect your personal data in the country to which your information is transferred to may be different (or less protective) from those in your country of residence. For example, the circumstances in which law enforcement authorities can access personal data may vary from country to country.
Whenever we transfer your personal data for processing outside the EEA, we will implement effective transfer mechanisms (EU Standard Contractual Clauses of Binding Corporate Rules) to ensure an adequate level of data protection.
1.6 How long do we keep your personal data?
We will not retain your personal data longer than necessary to fulfil the purposes for which it was collected for or to fulfil legal obligations, or as permitted by law, e.g. to defend legal claims. Afterwards, we will delete your personal data. The individual retention periods depend on the type of personal data and the purpose of its processing.
1.7 What are your rights in respect of your personal data?
To the extent permitted by applicable data protections laws and regulations, you have the right to
access personal data held about you, including information such as, for example, the source and the categories of the data, the purposes of the processing, the recipients (or categories thereof) and the respective retention period;
request the update or correction of your personal data so that it is always accurate;
obtain your personal data in an electronic format for you or for another controller;
request the deletion of your personal data if it is no longer needed for the purposes for which they were collected or otherwise processed;
restrict the processing of your personal data in certain circumstances, for example, where you have contested the accuracy of your personal data, for the period enabling us to verify its accuracy;
object to the processing of your personal data on specific grounds relating to your particular situation that overrides our compelling legitimate grounds for the processing; and
withdraw your consent at any time where your personal data is processed with your consent, without affecting the lawfulness of processing based on consent before its withdrawal or where there is another legal basis for processing your data (e.g. overriding legitimate interests);
file a complaint with the data controller and/or the relevant data protection authority.
You may exercise these rights by contacting us and providing your name and email address as well as the purpose of your request.
2. Websites
The websites are provided by Euler Hermes Aktiengesellschaft within the scope of the mandate from the Federal Republic of Germany for the management of export credit guarantee scheme. Euler Hermes Aktiengesellschaft is responsible for the technical maintenance of the domain https://www.agaportal.de and the customer portal https://my.agaportal.de.
2.1 How does Euler Hermes collect your data?
On its websites, Euler Hermes collects only the personal data that you voluntarily provide in online forms or that you otherwise allow us to collect according to the cookie preferences you selected when you first accessed our page. You have the right to withdraw your consent at any time, and if you do so we will discontinue the processing of your data collected on this website.
2.2 Cookies
A cookie is a small piece of data that is stored on your computer or mobile device and allows the website to "remember" your actions or preferences over time. We use cookies to ensure the proper function of our website and to facilitate your access to it by collecting information on your device and preferences (e.g. your browser and your preferences). In principle you can also use our websites without cookies. If you want to use our website fully and conveniently you should accept those cookies. You can change your cookie settings, e.g. withdraw your consent, at any time here:
Please note: If you permanently remove cookies from your device, the "opt-out cookie" of Google Analytics will also be deleted. You need to deactivate this cookie for an effective opt-out.
(a) Technically necessary cookies
These cookies are required to guarantee the functioning of our website and cannot be disabled. Normally, these cookies are only placed as a reaction to actions on your part, which correspond to service requests, such as configuring your privacy settings or completing forms. You can configure your browser so that these cookies are blocked or you are informed about these cookies. However, some sections of the website may no longer function in that case.
(b) Cookies that remember your settings
These cookies enable us to count visits and identify sources of traffic in order to monitor and improve the performance of our website. You help us to find out which pages are the most popular, which pages are the least visited and how visitors navigate the website. The entire information collected by these cookies is aggregated. If you do not enable these anonymised cookies, we will be unable to adapt our website to our users' needs and find errors on the website.
2.3 Customer portal MyAGA
The closed user group "myAGA" is an additional, free application service of Euler Hermes Aktiengesellschaft offering templates for applications and communications. If you wish to use this service, we will collect and store personal data in the course of the registration process. Once you can access "myAGA" after the registration, we will collect and store the data we require to perform our duties and manage the handling of the export credit guarantees. Both you and Euler Hermes Aktiengesellschaft can access your user profile on "myAGA". This means that you as user of "myAGA" have direct influence on the data quality. The user data from the closed user group "myAGA" will not be combined with data cillected from your visit of the public sections of the website of Euler Hermes Aktiengesellschaft.
3. How can you contact us?
If you have any queries about your personal data, you can contact us at privacy.DE(at)eulerhermes.com.
4. How are social media plug-ins used on the website?
The Euler Hermes Website uses the following social media plug-ins ("plug-ins"):
Share button on LinkedIn, powered by LinkedIn Corporation, 2029 Stierlin Court, Mountain View, CA 94043, United States;
Button Xing, operated by XING AG, Gänsemarkt 43, 20354 Hamburg, Germany;
Share button on Facebook, powered by Facebook Inc., 1601 S. California Ave., Palo Alto, CA 94304, USA;
Tweet button, powered by Twitter Inc., 795 Folsom St., Suite 600, San Francisco, CA 94107, USA;
All plug-ins are indicated with the brand names of the respective operators: LinkedIn, Xing, Facebook and Twitter ("Operator"). To increase the level of data protection and in accordance with applicable laws and regulations, we have implemented the additional programmes via a '2-click solution'. This procedure ensures that when you visit our website, no direct connection of your browser to the servers of the Operators is established. Only if you activate the plug-ins by clicking on them and thereby grant your consent to the data transfer, your browser establishes a direct connection to the server of the respective Operator. The content of the plug-ins is then transmitted by the Operators directly to your browser and integrated by them into the website.
By accepting the plug-in, the Operator receives the information that your browser has accessed our website. If you logged into your account when you visited our website, the Operator can connect your visit to your account directly. If you interact with the plug-in, e.g. by clicking on the LinkedIn "share" button, the Xing button, Facebook button or the Tweet button, the data will be transferred directly from your browser to the Operator and saved by the Operator. In addition, the information will be published on the relevant social network or on your Twitter account and will be visible to your contacts. If you do not want this data transfer to the Operators, you must log out of your respective account before you click on the plug-ins and activate them. XING AG uses your personal data only to offer the shared functions (e.g. calculation / counter display) and not to store these data or to evaluate your user behaviour.
For more information on the purpose and scope of data collection, processing and use, please refer to the privacy statements below:
LinkedIn: https://www.linkedin.com/legal/privacy-policy
XING: https://www.xing.com/app/share?op=data_protection
Facebook: https://de-de.facebook.com/about/privacy/
Twitter: https://twitter.com/privacy

5. How often do we update the privacy notice?
We regularly review this privacy notice and make changes to it from time to time. We will ensure the most recent version is available here and we may additionally notify you directly (e.g. via email) in the event of any significant changes. This privacy statement was last updated on 24.05.2018.
Contact for data protection issues
If you have any queries regarding collection, processing, storage or use of your personal data by Euler Hermes Aktiengesellschaft, you can contact:
The data controller pursuant to the General Data Protection regulation:
Euler Hermes Aktiengesellschaft
Gasstraße 29
D-22761 Hamburg
Our Data Protection Officer
Data Protection Officer of Euler Hermes Aktiengesellschaft
Friedensallee 254
D-22763 Hamburg
Disclaimer
© Euler Hermes Aktiengesellschaft (Euler Hermes) 1998-2018. All rights reserved.
Euler Hermes reserves the right to alter or amend the information, products and services offered on these pages at any time without prior notice.
To the extent described above, all texts, pictures, graphics, sound, video and animation files as well as their arrangement are subject to the copyright of Euler Hermes and other laws protecting intellectual property rights. They may not be copied for commercial purposes or for passing them on, or modified and used on other websites. On some pages of the domain www.agaportal.de there are also pictures which are subject to the copyright of those who made them available.
This website offers only general information; it is intended to give any interested Internet user an overview of the export credit and untied loan guarantee schemes of the Federal Republic of Germany, which are handled by Euler Hermes. We do not assume any liability whatsoever for decisions taken by the user on the basis of the afore-mentioned information. Please note that the content does not constitute any individual legal, economic, accounting, tax or any other specialized information or advice; where such advice is required, a professional should be consulted who can take the actual circumstances of the particular case into account.
The information presented on this website was compiled with due care. Nevertheless Euler Hermes does not assume any liability, for whatever cause in law, for the accuracy, timeliness and completeness of the information supplied.
This website contains links to websites of third parties. Euler Hermes does not have any control over these websites and the information, products or services which are offered in them and therefore Euler Hermes assumes no liability, for whatever cause in law, for third party content.
The company styles, logos and trademarks which have been registered on Euler Hermes's behalf, are the property of Euler Hermes and must not be used without its prior written consent.
Any existing of future legal relationship shall be governed exclusively by German law and only German courts shall have jurisdiction over such a relationship.